2022 On-Demand Courses Now Available!
Visit NMSU Pesticide On-Demand Starting June 1st to Register!
For 2022 pesticide license renewals, our New Mexico State University Extension Specialists have recorded a series of 1 hour presentations worth 1 CEU per presentation. Each pesticide applicator will be able to build their own program to fit their needs and interests.
Public applicators will need to listen to 4 presentations to fulfill their 4 CEU NMDA requirement. Private applicators will need to listen to 5 presentations to fulfill their 5 CEU NMDA requirement.
In order to listen to presentations and earn CEU's, you will need to visit NMSU Pesticide On-Demand and register. Once registration is complete, in a matter of minutes, you will receive a link to the course homepage in your email.
Each applicator will have from June 1st to December 31st to fulfill their CEU requirements. Please make sure to give yourself time to get through the courses and not rush towards the very end when NMDA is extremely busy processing credits and licenses.
Click the link below for more information.
Please feel free to contact Phillip Lujan with any questions or comments.
Upcoming In-Person CEU Pesticide Programs
Date: September 8, 2022
Time: 8 AM - 1 PM
Where: New Mexico Junior College
HTO 125 Training Room
5317 Lovington Highway
Hobbs, NM 88240

Cost:
Early Registration (Now - Sep. 2): $50 per person
Late Registration (Sep. 3 - 8): $60 per person
Free - NMSU Employees Only! (Participant must have a valid NMSU email address)
5 CEU's available
Registration: Online registration available to be paid with credit card, mailing of a check, or paying at-the-door.
MAIL your check payment to address below. Make checks payable to NMSU. Checks must be received by Aug. 25.
Refunds: Requests must be received in writing to Both Phillip Lujan at pl11@nmsu.edu and Lupe at lupe71@nmsu.edu by Sep. 1. Include Contact Name, Email, Phone Number, Address, NMDA License Number, and Method of Payment within your request.
---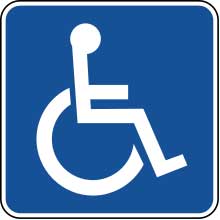 If you are an individual with a disability who is in need of an auxiliary aid or service, please contact Phillip Lujan by Aug. 25 at 575-646-1822 or email at pl11@nmsu.edu.

New Mexico State University is an equal opportunity/affirmative action employer and educator. NMSU and the U.S. Department of Agriculture Cooperating.
---

About the Program
The Pesticide Safety Education Program (PSEP) at New Mexico State University promotes the responsible use of pesticides through educational resources and training. Training covers a broad range of human safety and environmental issues for a statewide target audience of approximately 2,800 private applicators, 2,200 commercial applicators, and 120 pesticide dealers. This is a collaborative effort with the New Mexico Cooperative Extension Service (NMSU-CES), New Mexico Department of Agriculture (NMDA), USDA National Institute of Food and Agriculture (USDA-NIFA), and the U.S. Environmental Protection Agency.
The program reaches over 500 individuals annually. Through recertifying 350 current pesticide applicators and training 150 new license holders with an average annual salary of $34,570, this program added or maintained over $17,000,000 to New Mexico's economy. Workshop evaluations indicate that 98% of participants learned a new skill that will assist them when applying pesticides, and 75% of participants learned a new pest or plant management practice that will decrease pesticide use.
CEU Credit
We conduct annual workshops in New Mexico to provide certified applicators (private, public, and commercial) with information on new and emerging insect, disease, and weed pests in field crops, greenhouse crops, forage crops, fruit and vegetable crops, turf areas, and shade trees and ornamental plantings. These applicators will receive CEU credits required for license renewal.
Pre-License Training
Individuals who wish to become certified to apply pesticides can attend the workshop held in conjunction with each CEU workshop to prepare for licensure. These individuals receive training in pesticide safety; pesticide laws and regulations; sprayer calibration; integrated pest management and basic principles in entomology, plant pathology, and weed science.
Phillip Lujan
Pesticide Safety Education Program Manager
Cooperative Extension Service
Department of Extension Plant Service
New Mexico State University
945 College Ave.
Skeen Hall N258, MSC 3AE
Las Cruces, NM 88003
Phone: (575) 646-1822
Email: pl11@nmsu.edu